Post-Event Update: Check out photos from the very special Nils Lofgren concert! Thanks again to BEF Board Member Ron Rubin and his crew at Bridgewater Wealth & Financial Management for organizing such an amazing evening.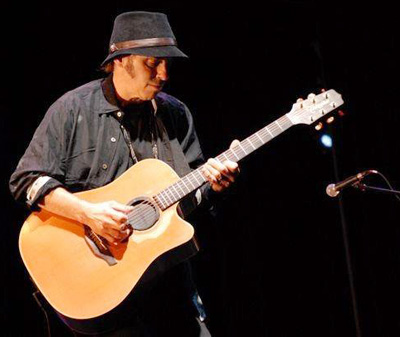 Guitarist Nils Lofgren in concert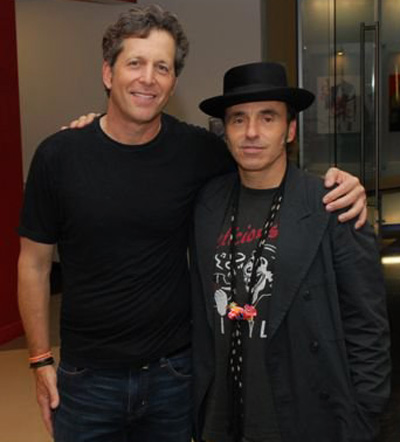 BEF Board Member Ron Rubin with Nils Lofgren
---
Pre-Event Information:
BEF Board Member Ron Rubin and Bridgewater Wealth & Financial Management are hosting an intimate and private engagement featuring legendary guitarist Nils Lofgren. All proceeds from the event will go to the Boomer Esiason Foundation.
Guitarist, singer and songwriter Nils Lofgren has been part of rock and roll for more than 40 years. For the past 27 years, Lofgren has been the lead guitarist for Bruce Springsteen and the E Street Band. He played with Neil Young as a guitarist and singer on several albums, including the acclaimed After the Gold Rush. Lofgren also has played with Ringo Starr, Branford Marsalis, Willie Nelson, Graham Nash, David Crosby and Cab Calloway.
This special event will be held at the Greenberg Theater in Washington, D.C., on Tuesday, May 3, from 6:30 p.m. to 10 p.m. The evening will provide many ways for guests to support BEF, including a silent auction.
You are invited to join Bridgewater in raising funds by participating in an extremely exclusive and limited VIP opportunity which includes a private green room meet-and-greet with Nils Lofgren before the show, preferred seating, Nils Lofgren music collection, and more. The VIP package is available for $500 per person, with all proceeds going to the Foundation.
There are a limited number of opportunities, and the packages will be made available on a first-come, first-serve basis. Please email Svet Tintchev at tintchev@bridgewaterwealth.com if you are interested in this package.